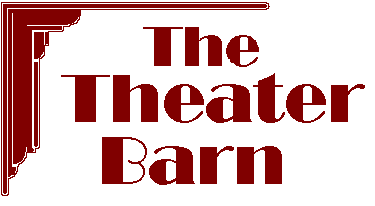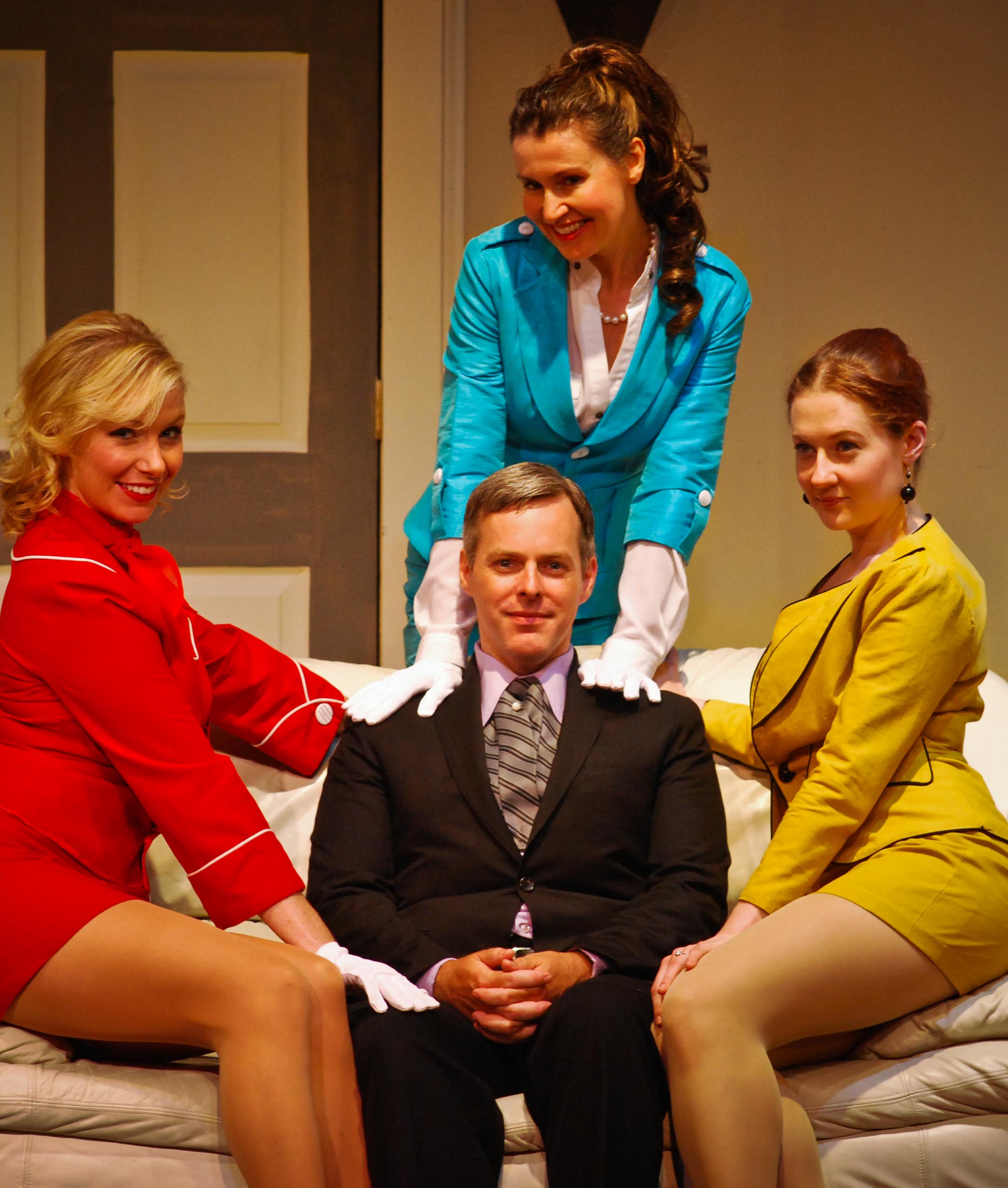 Boeing - Boeing - 2011
30th Anniversary Season!
654 Route 20  New Lebanon, NY 12125
Tickets $24 • Sunday Matinees $22 • Group Rates Available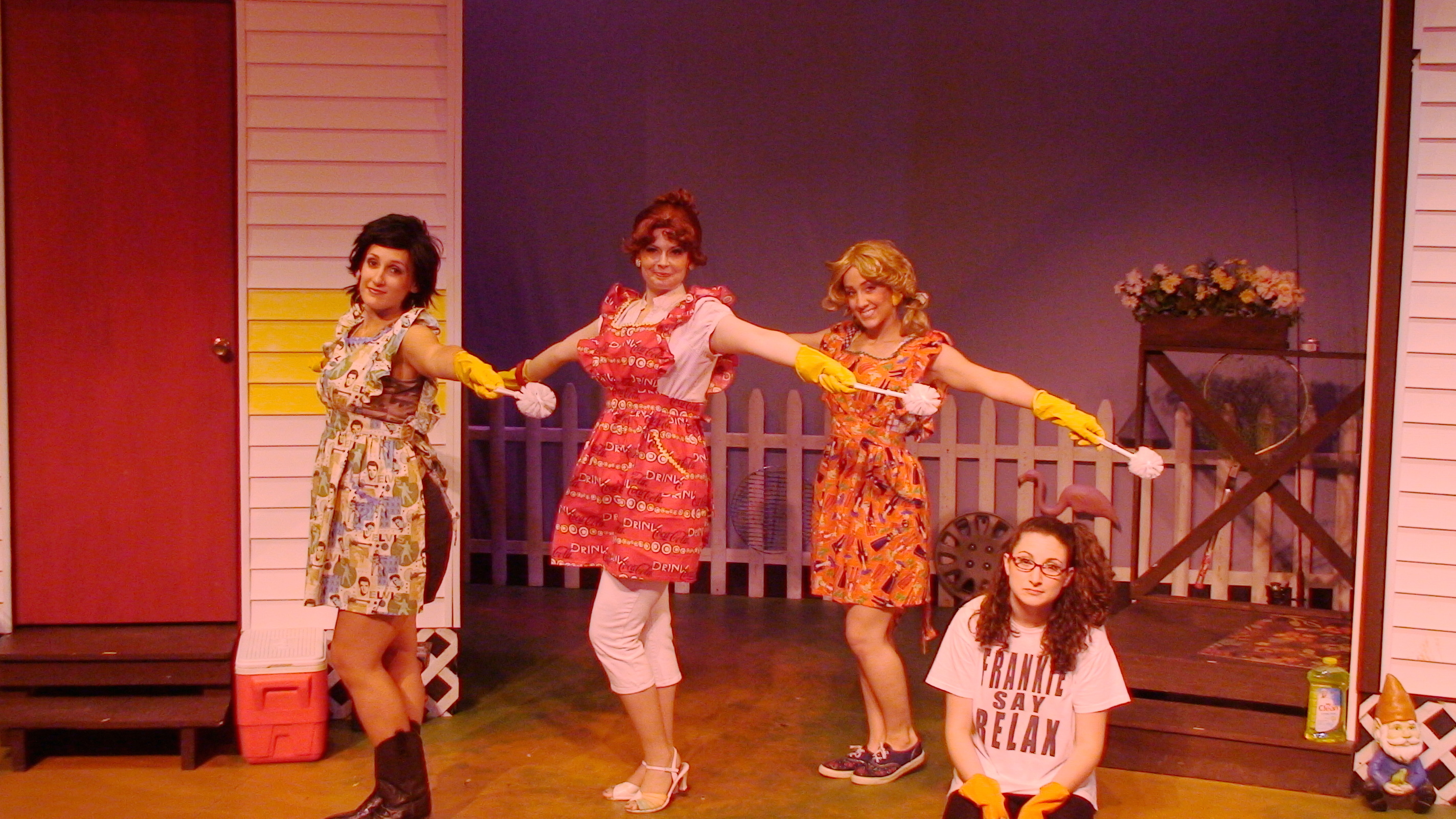 The Great American Trailer Park Musical - 2012
---
2013 Summer Season
THURSDAYS
and
FRIDAYS
at
8pm
---

 June 28 - July 7
 Don't Dress For Dinner
In this "gut-busting, hilarious" farce by Marc Camoletti (Boeing Boeing), Bernard's plans for a rendezvous with his mistress are complicated when his wife decides to stay in town for a tryst of her own. This sets the stage for a collision course of assumed identities and outrageous infidelities.

July 11 – July 21
Agatha Christie's
The Unexpected Guest
In this classic thriller a stranger walks into a house to find a man murdered, and his wife standing over him with a gun. Enter "The Unexpected Guest" to try and help her. Christie opens a Pandora's box of loves and hates, suspicion and intrigues as the murder is revealed.

July 25 - August 4
The Taffetas 
Take a musical journey through the fabulous 50's with Kaye, Peggy, Cheryl and Donna, four singing sisters in a nostalgic tribute to the sounds of Patti Page, The McGuire Sisters and the Chordettes. Featuring a hit parade of memorable tunes like "The Tennessee Waltz", "Mr. Sandman", "Lollipop" and many, many more!
August 8 - August 18
They're Playing Our Song
Falling in love has never been so funny! With a hilarious book by Neil Simon, tuneful music by Marvin Hamlisch and lyrics by Carol Bayer Sager, "They're Playing Our Song" is a joyful, quirky love story about a pop music songwriting duo who meet and fall in love. It's a solid-gold, match made in neurotic heaven!

August 22 - September 1
Young Frankenstein
It's Alive! From the creators of "The Producers" comes this new monster musical comedy! Mel Brookes' classic comedy masterpiece comes to life on stage in the hilarious re-imagined take on the Frankenstein legend. It's laugh-out-loud funny and will have you dancing the "Transylvania Mania" in the aisles!
---
2013 Fall Season
FRIDAYS
and
SATURDAYS
at
8pm
---
September 6 - September 22
Better Late
This bitingly funny December-December-December romance by Emmy winner Larry Gelbart (M*A*S*H) is a not-to-be-missed new comedy. Julian moves in with his ex-wife and her new husband to recuperate from an illness. Each day the awkward situation spirals further and further out of control. As the laughter builds, the question is: how long will Julian have to stay?